RHODES

RHODES TOWN

THE ASTIKE SCHOOL OF RHODES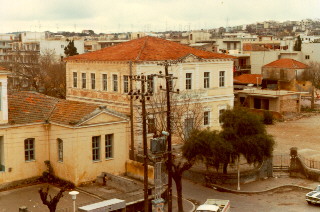 The two-storeyd stone building is simple, almost square in plan, and has a pitched, tiled roof. Decorative horizontal bands are used on the exterior surfaces of the walls, under the roof and between the two floors. The building has a large, fenced yard, both in the front and the back. In the backyard, a characteristic postico and a marble fountain are still preserved.

The building was constructed in 1874 and it is one of the first organized christian schools of Rhodes. It is a a continuation of the "Mutual Teaching School", founded by the metropolite of Rhodes, Paisios. The building was constructed on an older one, built in 1765, which occupied the large, communal piece of land, that extended up to the modern Venetokleion.

Today it is used as a primary school.
Please share your opinion of it with other travelers. Write a review!